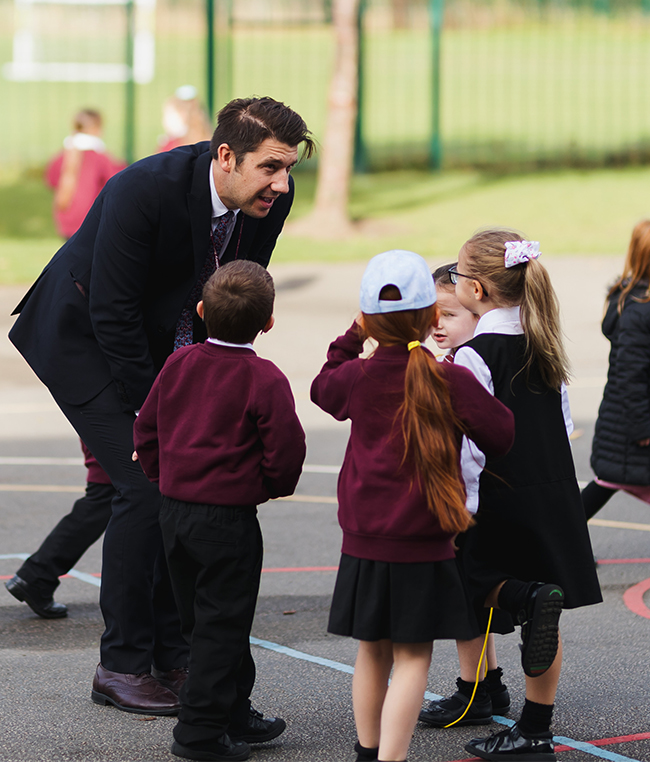 Welcome to De Lacy Primary School. 
At De Lacy Primary School, we strive to provide our pupils with a safe and caring school environment, which enables them to be the best they can be. We ensure that all pupils receive the best possible educational journey so that they can move forward as well-rounded individuals.  
At De Lacy, we have high ambitions and expectations of all our pupils and encourage them to work hard, be committed, conduct themselves well and treat fellow members of our community with respect and humility. 
We support our pupils to be independent learners and be motivated to find out more about the world around them and to widen their horizons.  
Our school sits within a close community within Pontefract, and I am proud of the links and positive relationships we have with our parents. The power of having a strong partnership between school and home is key to the success of our pupils. At De Lacy, we remove all barriers to provide the highest quality educational experience.  
Our broad and well sequenced curriculum model encourages pupils to excel in a range of subject areas and to grow in confidence and develop new skills. Our approach seeks to identify and maximise the strengths of every individual and to help all pupils to overcome any obstacles to their success. At the end of their career at De Lacy, we hope our pupils have developed a real and genuine passion for learning, whilst experiencing lots of fun and enjoyable experiences along the way. If a pupil has an interest in a subject, we provide further opportunities for this to grow.  
As Headteacher, I am immensely proud of the educational offer we provide our pupils in every classroom. We have an extremely dedicated and highly skilled staff of teachers and support staff who are passionate to equip our children academically and pastorally. 
The pupils of De Lacy are proud to be part of our team. All children understand the De Lacy Learning Expectations and they are enthusiastic to demonstrate positive learning behaviours. Kindness, tolerance and respect are at the forefront of every pupil's mindset – every child wants to make De Lacy the best possible place to be.  
We believe that at De Lacy Primary School, every child will go through a journey of learning experiences that they will remember through to adulthood and become successful, responsible and well-rounded members of the community. 
Mr J. Parkinson 
Headteacher