Our school is part of Pontefract Academies Trust (PAT).
The PAT was created under the provisions of the Academies Act 2010, as amended by the Education Act 2011. Its structure of governance is constituted under the Articles of Association. The Trust is an exempt charity by virtue of the Charities Act 2011.
The Funding Agreement between the Department for Education (DfE) and the Trust sets out the terms and conditions on which grant is made. The Trust Board is responsible for ensuring that the conditions of grant are met. As part of this process the Trust is required to have in place appropriate arrangements for sound governance, financial management, securing value for money and accounting, and for using public funds for the purposes for which they were intended by Parliament.
This Trust Board is accountable in law for all decisions about its schools. This does not mean the Trust Board is required to make all the decisions itself. Some decisions can be, and are delegated, including to SPRB, delegated officers, and other Trust Board established committees. The Governance Policy and Scheme of Delegation sets out the framework which the Trust Board has approved and is summarised below: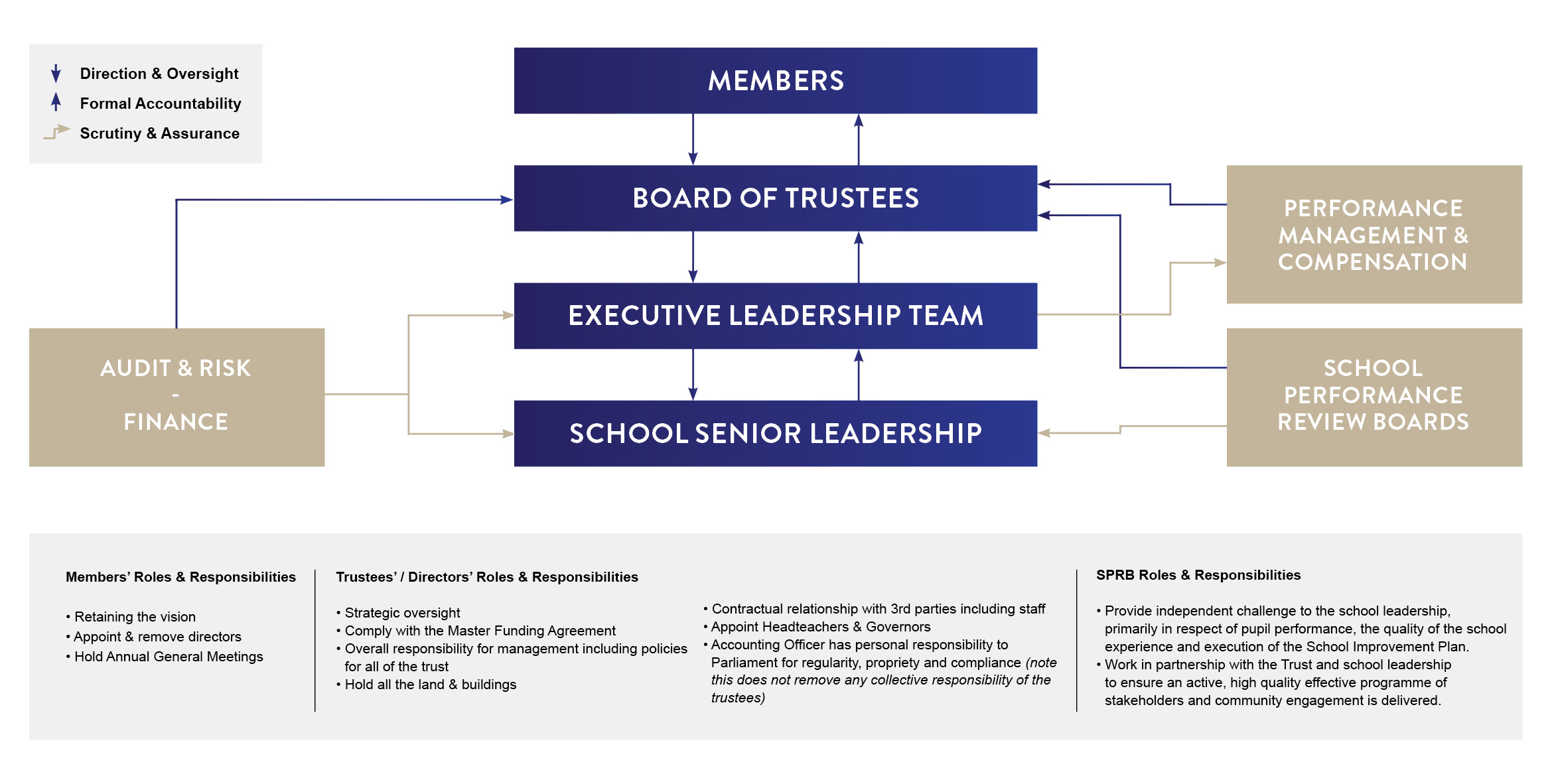 De Lacy School Performance Review Board (SPRB)
The De Lacy Primary School SPRB is a sub-committee of the Trust Board and has various responsibilities delegated to it through the Pontefract Academies Trust Governance Policy and Scheme of Delegation.
The SPRB of De Lacy Primary School is currently made up of:
| Name | Category/Role | Appointed By | From | To |
| --- | --- | --- | --- | --- |
| J Beevers | Chair | Trust Board | 18/03/2015 | 17/03/2023 |
| G Smith | Head of School | Ex-officio | 01/07/2019 | Not Applicable |
| T Hollies | SPRB Member | Trust Board | 04/02/2014 | 02/02/2022 |
| A Lunn | SPRB Member | Trust Board | 07/03/2019 | 06/03/2023 |
I attended The King's School Pontefract until 18 and then started a career in finance with Wakefield MDC. I qualified as a chartered accountant and worked my way through to become the Head of Corporate Finance with the council. In 2006 I moved to work with Nottingham City Council as Head of Financial Projects, which involved working on many large projects such as the redevelopment of Trent Bridge Cricket Ground, the new tram system and the relocation of the council offices from several buildings into one central hub. While at Nottingham I also took on the lead financial responsibility for Children's Services at a time when the development of academies was beginning.
In 2010 I was appointed as Director of Finance at Outwood Grange Academies Trust and then in 2013 I became Chief Financial Officer at Wakefield City Academies Trust. Both of these organisations are major multi-academy trusts and run approximately 40 academies between them. I joined the De Lacy SPRB in March 2015 and became the Chair in June 2017.
Trish Hollies (SPRB Member)
I grew up on a council estate on the outskirts of Leeds in the late 50s, and in the 60s I was selected for a place at the local grammar school, where I decided teaching was to be my career. After qualifying as a teacher I worked in a secondary school, later in primary and finally a nursery school, where at this point I started working with families.
A move into 'Family Learning' followed and I worked for a number of providers who created and developed courses to help parents support their child's learning, improve their own skills, develop their confidence and enable them to have more of a say in local community matters. I later moved into my current role in Adult Education, becoming an Area Education Organiser for the WEA.
When my boys entered secondary school I was asked to become a Member of the SPRB, and I also became a governor at a local primary school. During this time I took on a range of roles, usually in relation to special needs, safeguarding and inclusion.
My heart lies with working with parents, seeing the impact learning has on families, seeing a parent lead by example, the parent celebrating their child's success and, in turn, raising aspirations for their family and future. I feel proud and privileged to be part of that, and, as a Member of the SPRB at De Lacy Primary School, to be part of Pontefract Academies Trust.
Gemma Smith (Head of School)
SPRB Current Register of Business Interests
Role
Name of business or organisation/educational organisation
Nature of business or organisation
Nature of interest
Date of appointment of acquisition
Date of cessation of interest
J Beevers
Chair of SPRB
Wakefield City Academies Trust
Education
CFO
01/01/2017
De Lacy Primary School
Education provider
Son employee in school
05/09/2016
T Hollies
SPRB Member
None declared
G Smith
Head of School
None declared
A Lunn
SPRB Member
None declared
SPRB Membership & Attendance Summary 2017/18
From
To
Appointed By
Meetings Attended
Out of a Possible
J Beevers (Chair)
18/03/15
17/03/23
Trust Board
7
7
T Hollies
04/02/14
02/02/22
Trust Board
5
7
Left within the last 12 months:
D Dunn
01/09/17
31/10/18
Ex-officio
7
7
S Asquith
01/04/17
25/03/19
Trust Board Appointed Parent
2
7
J Parkin
01/09/16
31/10/18
Ex-officio
5
7
A Birch
12/02/15
31/08/18
Trust Board
5
7
J Gough
04/02/14
31/08/18
Trust Board
7
7